Are you after Gothic Halloween costumes for a couple this year? If so then there's quite a few different options available for you from Vampires to Zombies and more.
You could even combine a carnival style costume with day of the dead and end up with the cover image!  There are just so many different Gothic takes on traditional costumes that you could try too.   Let's take a look at the fun Gothic Halloween costume ideas we can find.
NOTE: As an Amazon Associate I earn from qualifying purchases – more information below
Gothic Vampire Halloween Costumes
A Halloween Couples Costume IdeaThere certainly are a lot of different options for Vampire costumes for both men and women, but I particularly like these costumes for a couple – what do you think?
The use of black with burgundy and grey is very Gothic in look and even though Twilight is no more I think the more classic vampires never go out of fashion.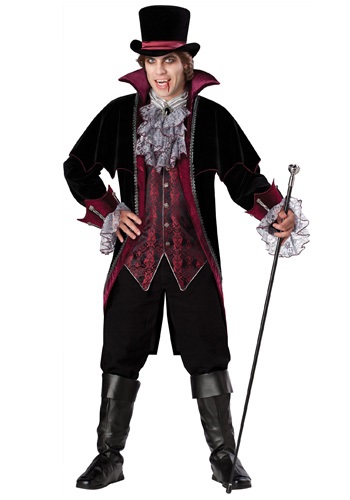 VERSAILLES VAMPIRE COSTUME

VERSAILLES VAMPIRESS COSTUME

&
Zombie Halloween Couples Costumes
Gothic Halloween Costume IdeasOf course another Gothic couples idea is a Zombie costume and there are certainly a lot of different zombie couples costumes available from Prom King and Queen to a zombie bride and groom, doctor and nurse etc, but for something a little different you can visit an undead school and dress as a Zombie Schoolboy and Zombie Schoolgirl.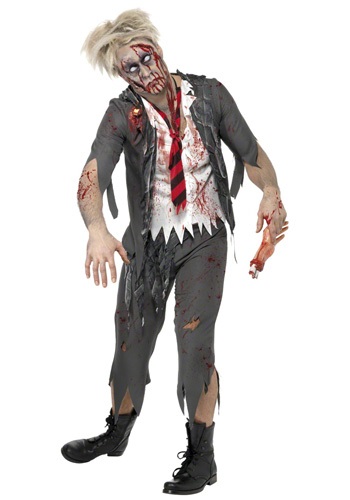 ZOMBIE SCHOOL BOY COSTUME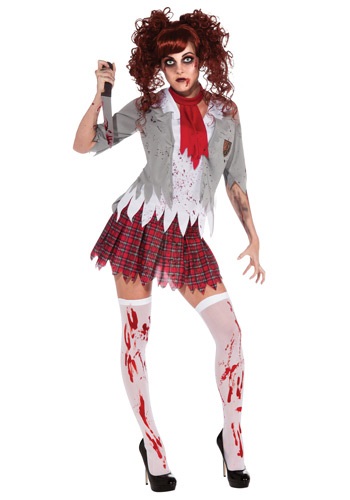 ZOMBIE SCHOOL GIRL COSTUME

&
Dark Fairytale Costume Ideas
Gothic Costume Ideas for CouplesOf course sometimes you just want to look at dark versions of well known fairy tales and dress accordingly. A fun couples costume idea is a Gothic take on Alice in Wonderland – let's check out Alice's dark side with this cool Gothic costume idea –
DARK MAD HATTER COSTUME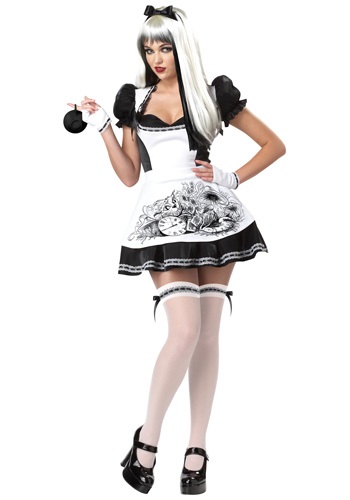 SEXY DARK ALICE COSTUME

&
Victorian Gothic Costume Ideas
Of course Gothic fashion as we think of it harks back to a lot of the Victorian fashions which is why a great Gothic Halloween costume for a man is Jack the Ripper and if you want to make this a couple's costume then add one of his victims. A Victorian 'lady of the night' can be a sexy Gothic Halloween costume for a lady.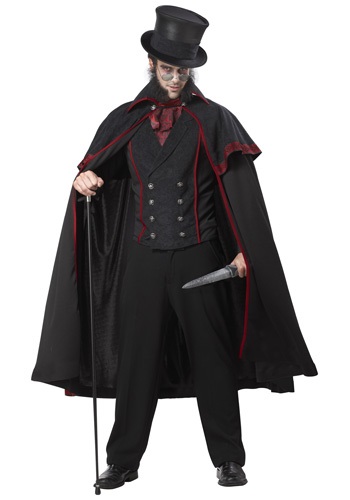 JACK THE RIPPER COSTUME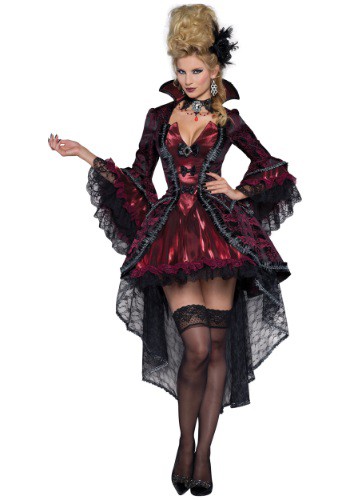 VICTORIAN VAMP COSTUME

&
There are lots more Gothic costume ideas for Halloween especially for women from Gothic Ragdoll costumes to Gothic Fairy Costumes, but I hope you've enjoyed this small selection of Gothic costumes for couples.
Hi I'm Louanne from Everything Halloween, welcome to my blog! I just wanted to let you know that this post may contain affiliate links which means, at no cost to YOU, that I might receive compensation if you purchase something through a link on my site. In the online world this is called 'affiliate marketing' and is a very common way that bloggers make their money, if you want to find out more then check out this post to find out what is affiliate marketing and how we make money on this site,  If you want to see my full affiliate disclosure and the other 'legal stuff' then click here.