We've discussed having a Halloween Tree on another post, but what about getting ornaments to hang on your tree? You can have a small Halloween tree or just get a full sized black Christmas tree and use it as a Halloween tree as well. There are lots of different ways to decorate it and you can get lots of ideas on my Halloween Christmas Tree Ornaments webpage.
NOTE: As an Amazon Associate I earn from qualifying purchases – more information below
There are lots of different types of ornaments that you can use like this one –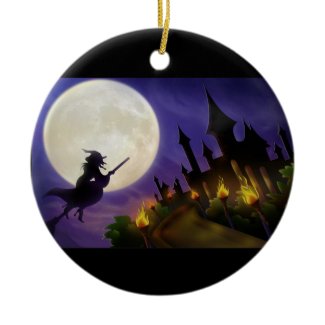 Halloween
by
VectorGraphics
Browse other
Halloween Ornaments
On the webpage I've linked to above there are lots of different Halloween tree ornaments that you can use to decorate for Halloween from pumpkins to ghosts, witches to black cats and more. I love the idea of these ornaments because if you enjoy Halloween like my daughter then you can 'recycle' these ornaments for Christmas and I love things that can be reused more than once a year especially my Halloween decor.
Hi I'm Louanne from Everything Halloween, welcome to my blog! I just wanted to let you know that this post may contain affiliate links which means, at no cost to YOU, that I might receive compensation if you purchase something through a link on my site. In the online world this is called 'affiliate marketing' and is a very common way that bloggers make their money, if you want to find out more then check out this post to find out what is affiliate marketing and how we make money on this site, If you want to see my full affiliate disclosure and the other 'legal stuff' then click here.