Are you after Gothic Halloween costumes for a couple this year? If so then there's quite a few different options available for you from Vampires to Zombies and more, let's take a look at the fun Gothic Halloween costume ideas we can find.
Gothic Vampire Halloween Costumes
A Halloween Couples Costume Idea
There certainly are a lot of different options for Vampire costumes for both men and women, but I particularly like these costumes for a couple – what do you think?
The use of black with burgundy and grey is very Gothic in look and even though Twilight is no more I think the more classic vampires never go out of fashion.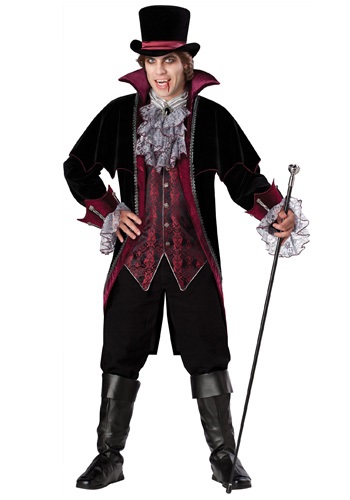 VERSAILLES VAMPIRE COSTUME

VERSAILLES VAMPIRESS COSTUME

&
Zombie Halloween Couples Costumes
Gothic Halloween Costume Ideas
Of course another Gothic couples idea is a Zombie costume and there are certainly a lot of different zombie couples costumes available from Prom King and Queen to a zombie bride and groom, doctor and nurse etc, but for something a little different you can visit an undead school and dress as a Zombie Schoolboy and Zombie Schoolgirl.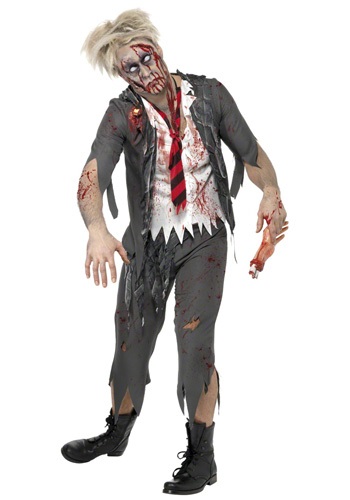 ZOMBIE SCHOOL BOY COSTUME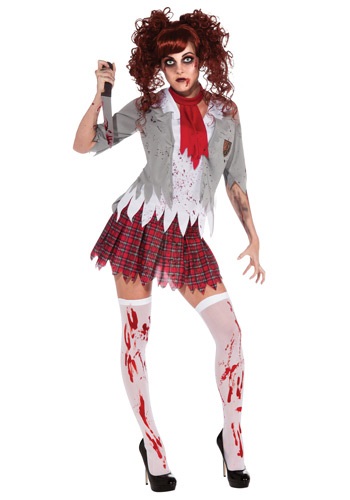 ZOMBIE SCHOOL GIRL COSTUME

&
Dark Fairytale Costume Ideas
Gothic Costume Ideas for Couples
Of course sometimes you just want to look at dark versions of well known fairy tales and dress accordingly. A fun couples costume idea is a Gothic take on Alice in Wonderland – let's check out Alice's dark side with this cool Gothic costume idea –
DARK MAD HATTER COSTUME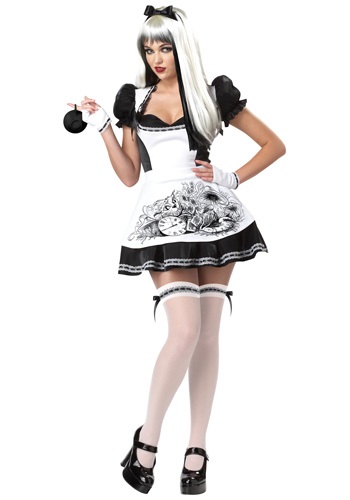 SEXY DARK ALICE COSTUME

&
Victorian Gothic Costume Ideas
Of course Gothic fashion as we think of it harks back to a lot of the Victorian fashions which is why a great Gothic Halloween costume for a man is Jack the Ripper and if you want to make this a couple's costume then add one of his victims. A Victorian 'lady of the night' can be a sexy Gothic Halloween costume for a lady.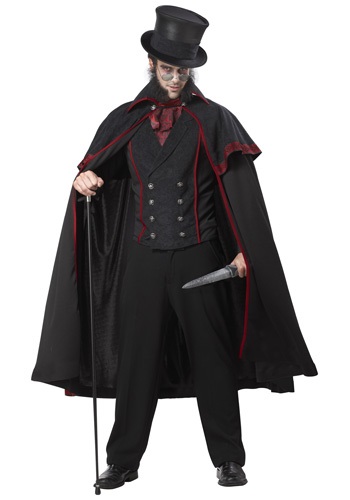 JACK THE RIPPER COSTUME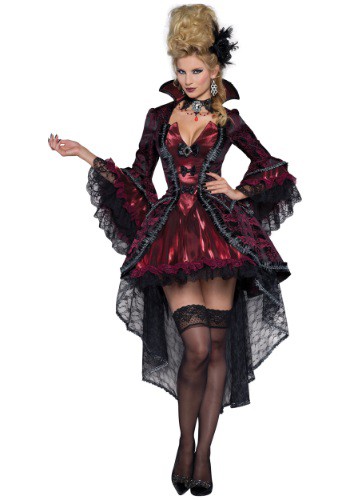 VICTORIAN VAMP COSTUME

&
There are lots more Gothic costume ideas for Halloween especially for women from Gothic Ragdoll costumes to Gothic Fairy Costumes, but I hope you've enjoyed this small selection of Gothic costumes for couples.