Everyone loves a Halloween party. Send a unique, one of a kind invitation to your party. Zazzle's print on demand online store allows customization on almost every product. In my shop, I make it easy for the customer to change the images and text. Add your own personalization to any of these invitations. A full yellow moon in a dark black sky is scary when one is next to a haunted house. A big black bat is flying overhead. Don't worry; the bat is more scared of you. The house will not reach out and attack you, unless that is where the party is.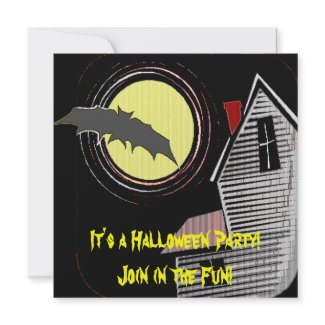 Haunted House Full Moon and Bat
by
Sandyspider
Learn
ways to make money as an artist
on Zazzle.
Do you remember when you would look into the mirror at night and swear something was not right with your reflection? Maybe your mind was playing tricks. Perhaps you were not alone as a shadow would move behind you. Call me crazy, but we lived in a haunted house. No one wanted to look into a mirror at night. What about a wall. We often see strange things come out of the wall in the movies. This vampire lady seems to be coming out of the blood dripping red wall or is it the sky and she is following you?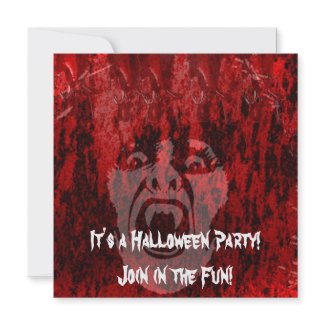 Scary Vampire Lady in Blood
by
Sandyspider
See a different
custom announcement
from zazzle
It is Halloween night. The sky is a strange orange with an eerie yellow moon.. Trick or treating has never been so eerie. Suddenly you stop at a scary dead tree. The branches seem to have a life of their own, going in all directions. Perhaps this tree has some sort of demonic possession. It can't be good with the bats flying around. Behind in the background is the vampire lady, her face huge in the deep orange sky. You can feel her hunger. Hungry for your blood, you better cover your neck. And run as fast as you can.
If you think this tree looks familiar, it is a cutout of the Dead Tree of Hawaii photo from Sandyspider and taken by her daughter while in Hawaii. If these invitations are too spooky, visit Sandyspider Gifts for more designs.
This was a guest blog from the talented Sandyspider, thank you Sandy for these great Halloween invitations.